Agency: Liquid  /  Roles: Lead Designer, Research, Mechanical Drawings, Production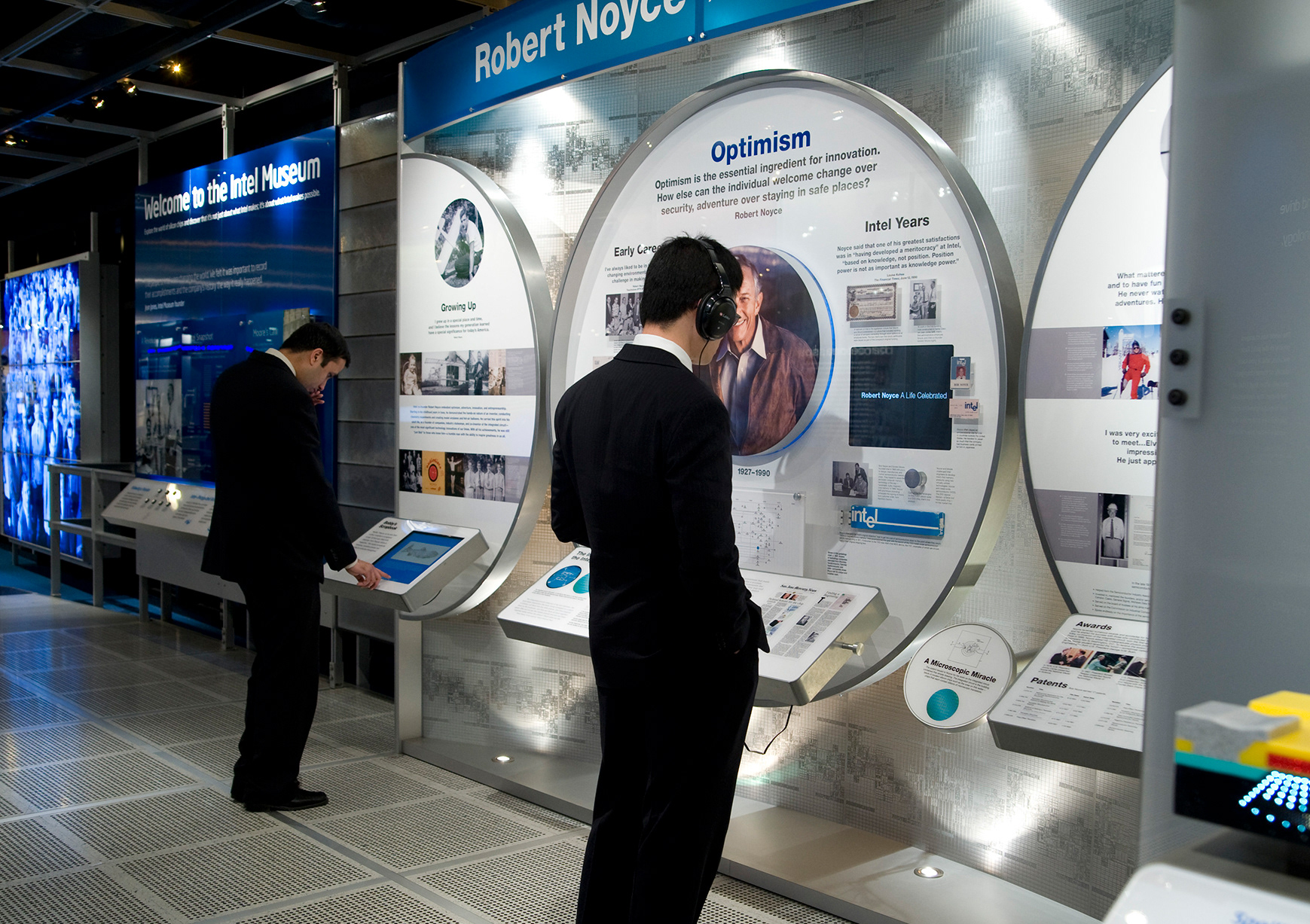 Intel's headquarters in Santa Clara houses the Intel Museum, a collection of exhibits that tell the story of their products and history, and their legacy of invention in semiconductor technology. 
As technology changes, so does the museum. Over the course of about five years I was involved with the creation and design of various exhibits. This was one of the personal highlights of my career. I was able to sift through historical artifacts, research, concept, design, and produce mechanicals. 
The most fascinating and rewarding project was the Robert Noyce exhibit. I was able to sit down and look through artifacts like Bob's childhood scrapbook of Popular Science clippings, letters to and from his father, his expulsion letter from Grinnell College for stealing a pig, and his engineering lab book from 1959 which led to his invention of the silicon-based integrated circuit. The dedication ceremony was attended by his original Intel partners Gordon Moore and the late Andy Grove (who arrived by motorcycle in black leather pants).